PinBotAI
Get More Leads, More Traffic, and More Profits WITHOUT Losing Endless Hours of Your Time!
Monthly subscription: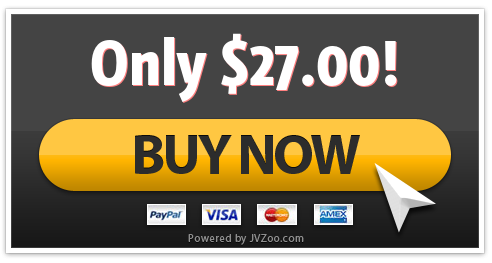 or Life-time license:
Original price

$134


50% OFF limited time offer!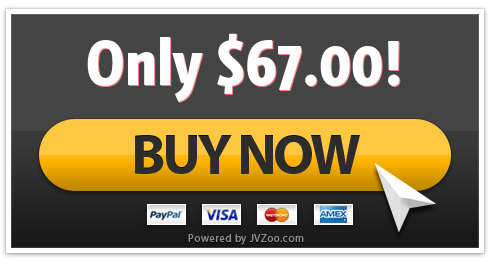 PinBotAI Premium + updates
14-day money back guarantee
AUTOMATE YOUR PINTEREST IN MINUTES AND PREPARE FOR AN AVALANCHE OF FREE, HIGHLY-TARGETED TRAFFIC TO YOUR PROFITS ACROSS ALL YOUR NICHES!
Revolutionize your Pinterest results with the ULTIMATE automation tool: save time and money and relax as to grow your business effortlessly!
Never pay a dime for social traffic again as PinBotAI drives highly-targeted, hungry traffic wherever you want it to go
Get started in minutes without a steep learning curve with an intuitive program and free training included
Built to crunch through hours of hard work in minutes, giving you freedom from the social media hamster wheel
Power up your business with free training and unlimited support and tutorials from our hyper-engaged community that puts you on the right track
Operate multiple, unlimited accounts from one easy to use interface that supports proxies and maximize your revenue in just a few simple clicks
Explode your followers into thousands from a standing start with smart follow/unfollow technology, laser-targeted pins, and automated messages
Discover and tap into fresh new niches with an advanced keyword generator that calculates growing trends and market demands
Spit out relevant content around the clock with zero effort across all your accounts organically with an intelligent content
Build Lists, boost sales, and enjoy passive profits on autopilot with the world's most efficient artificial intelligence Pinterest automation tool
Stop paying hundreds, thousands of dollars to social media managers who constantly make excuses for underperforming
It's Time to Start WINNING…
Stop sacrificing your time, your health, and even your relationships to feed the hungry social media monster with hours creating content and making comments that get you nowhere. Instead of figuring out what the magic bullet is, or whether you should spend thousands on a social media manager… …you can start setting up multiple Pinterest accounts that work 24/7 – and spend just minutes setting it up… …all while knowing that you're creating NEW and EXCITING opportunities every single day on autopilot. Even if you have never made any money online, PinBotAI is designed to cut out the painful hard work and help you to start WINNING. …and it's all down to simple math.
Pinterest: The REAL Aladdin's Cave of Online Profits!
There are over 150 million monthly users on Pinterest, and 81% are female. Pinterest might not have the swagger of Instagram, the reach of Facebook, or the immediacy of Twitter – but what it has is an insanely rich userbase – and 87% buy something because of Pinterest! While marketers struggle to get heard above all the noise and competition on bigger social media sites, Pinterest remains a lucrative gold mine for anyone who is in a female-dominated niche… …and even if you're not, PinBotAI's smart keyword generator and AI tech will effortlessly find you new, profitable niches to exploit for your own gain!
PinBotAI Is THE Most Intelligent Pinterest Automation Tool In
The World, Giving You A Crucial Edge In ANY Niche – And It's EASY To Use!
Go From Zero to Hero in Just 3 Easy Steps:
1
Login to PinBotAI
Download and install PinBotAI to your desktop, log in with your details and get ready to superpower your Pinterest accounts
2
Automate your Pinterest Activities
Spend as much time as you need to automate your Pinterest activity across all accounts
3
Enjoy the Traffic Explosion
When you're ready, click your mouse button to automate and relax: PinBotAI gets to work immediately
You can work hard for average results… or you can enjoy your financial freedom as PinBotAI does all the heavy lifting for you.
Monthly subscription: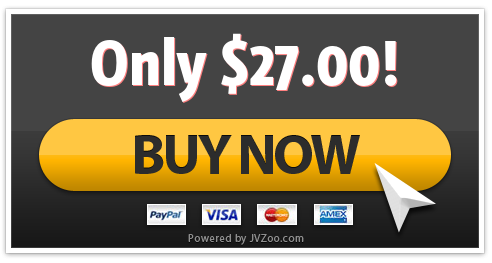 or Life-time license:
Original price

$134


50% OFF limited time offer!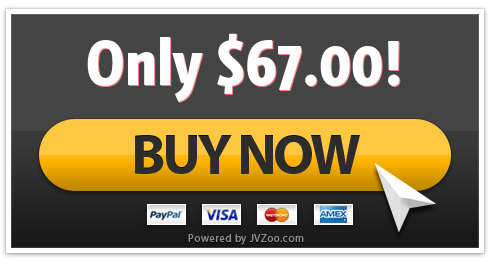 PinBotAI Premium + updates
14-day money back guarantee
BUY NOW – OUR CAST IRON GUARANTEE PROTECTS YOU: IF YOU'RE NOT HAPPY
WITHIN [x] DAYS OF PURCHASE, YOU GET 100% MONEY BACK, GUARANTEED!
For this kind of price with updates, fantastic tutorials, guidelines and case studies the price is a steal.
It's light, and it's really easy to learn. Plus, you can feel that the OP has truly taken the time to actually use pintestest and make money from it. You can feel this from the updates, making our lives easier.
It's a huge plus for me to know that the seller is also a consumer of his own product. Source
Pinbot Premium has exceeded all my expectations and I am glad to see a product that actually delivers more than what has been advertisied. After using every single feature, it is nice to see that everything works flawlessly.
If you are looking to build a mad traffic generator with a pinterest empire, this is the perfect solution for you. I like the fact that the OP also had a private blog which teaches you how to make pinterest accounts professionaly and how to choose the ideal Amazon Products to market.
Above all, the owner is a very nice and cool guy that is willing to help you, which from my prespective makes this a 10/10. Source
PinBotAI Is Your Key To Building An Unstoppable Pinterest
Money Machine – And Here's The Proof!
Whether you're in ecom, blogging, or an affiliate marketer, the powerful artificial intelligence behind PinBotAI searches out new audiences and buyers in your niche, driving them to your chosen URL around the clock for 24/7 profits even as you sleep!
You are about to shape your destiny….
We make decisions every day – and some of them can have a life-changing effect. Sometimes you can't see it, sometimes you can. When was the last time you skipped on making a decision, only to realize later that you had made a horrible mistake?
Let us be blunt:
PinBotAI delivers.
You can keep working your butt off to achieve mediocre results that don't reflect anything close to the time and money you invest in your social media marketing. Or, you can make a simple decision to free up that time and let the world's most intelligent and advanced Pinterest automation machine take over this thankless task and deliver better results…
….freeing up your time to focus elsewhere and grow your business
….joining the hundreds of other successful PinBotAI users
…enjoying the tidal wave of traffic, leads, and profits
It's just one decision – but only you can make it
RIGHT NOW, YOU'RE IN THE LAST CHANCE SALOON:
GET INSTANT ACCESS TO PINBOTAI NOW BEFORE THE PRICE
JUMPS UP – IT WILL NEVER BE THIS LOW AGAIN!
PinBotAI will NEVER be this cheap again – this launch offer will NEVER be reopened again. This offer won't be around forever. You need to ACT NOW to take advantage of this incredible deal…
…or pay the regular rates while kicking yourself for letting this opportunity slip through your fingers.
Start working smart in just a few minutes from now – your dream lifestyle is closer than you think!
Monthly subscription: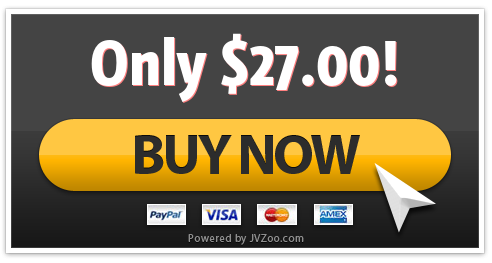 or Life-time license:
Original price

$134


50% OFF limited time offer!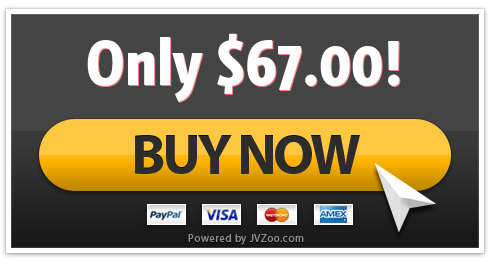 PinBotAI Premium + updates
14-day money back guarantee
BUY NOW – OUR CAST IRON GUARANTEE PROTECTS YOU: IF YOU'RE NOT HAPPY
WITHIN [x] DAYS OF PURCHASE, YOU GET 100% MONEY BACK, GUARANTEED!
P.S. 2017 will fly by: you can start enjoying a profitable business that lets you enjoy a lifestyle you dream of without being trapped at your computer… or you can be stuck trying to figure it out the hard way while losing time, money, and sales. Use PinBotAI and your leads, traffic, and profits WILL increase! If not, we don't want your money. It's your choice – make the smart one right now!
Frequently asked questions
What Our client say
"Just wanted to say that I've used @pinteresttools's products in the past and as fab as they are, what I've been even more impressed by is the level of support. "
"For this kind of price with updates, fantastic tutorials, guidelines and case studies the price is a steal. It's light, and it's really easy to learn. Plus, you can feel that the OP has truly taken the time to actually use pintestest and make money from it. You can feel this from the updates, making our lives easier. It's a huge plus for me to know that the seller is also a consumer of his own product."
"Pinbot Premium has exceeded all my expectations and I am glad to see a product that actually delivers more than what has been advertisied. After using every single feature, it is nice to see that everything works flawlessly. If you are looking to build a mad traffic generator with a pinterest empire, this is the perfect solution for you. I like the fact that the OP also had a private blog which teaches you how to make pinterest accounts professionaly and how to choose the ideal Amazon Products to market. Above all, the owner is a very nice and cool guy that is willing to help you, which from my prespective makes this a 10/10. "